Studies
2017 –
Cambridge, MA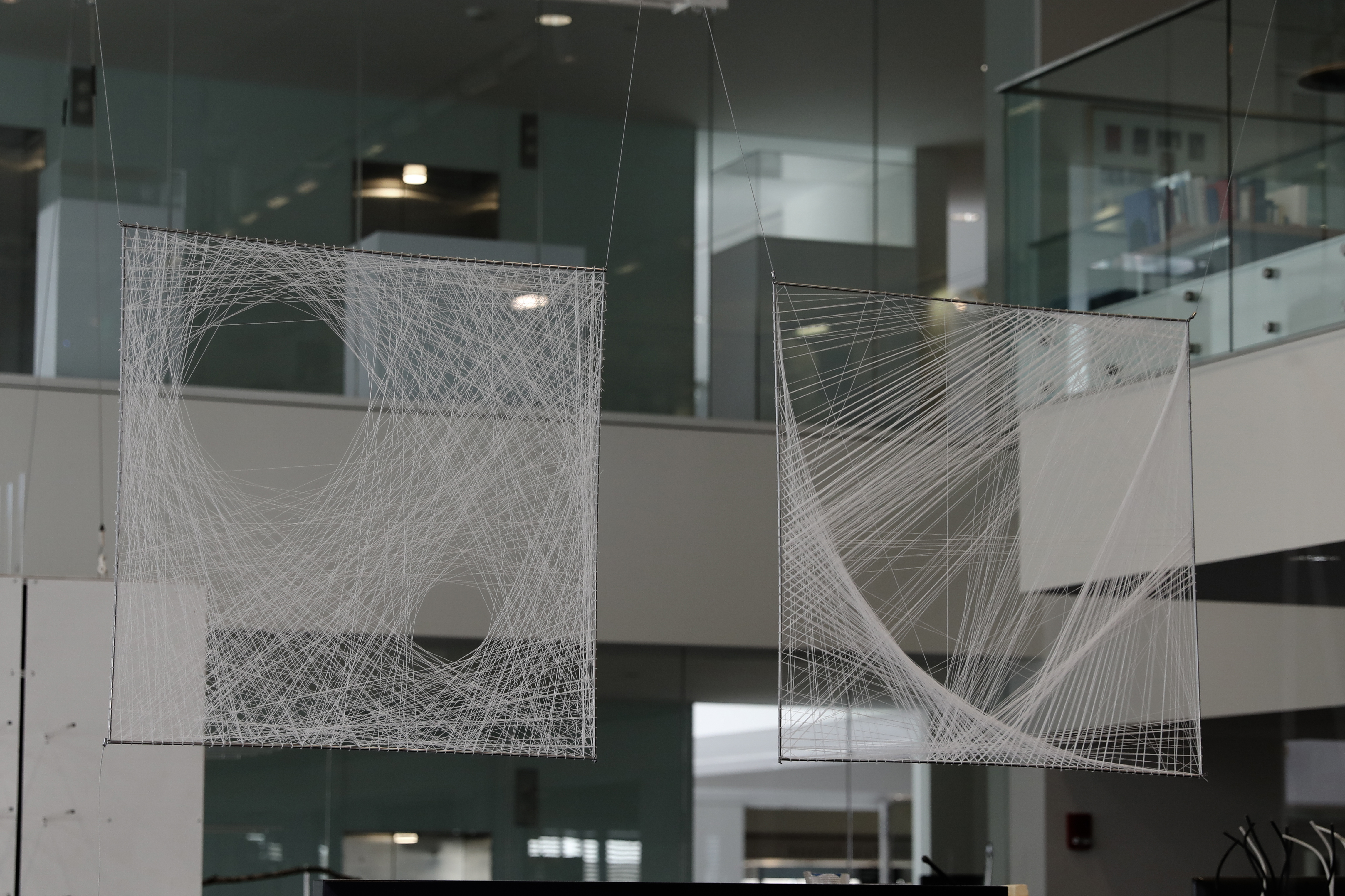 ︎
Frames constructed for the Broken Nature exhibition at the Trienale di Milano in 2019. Thread was deposited by a CNC machine including custom tools and controls.
︎︎︎︎︎︎︎︎︎︎︎︎︎︎

Experiments with the Bombyx mori silkworm looking into different stimuli and their effect on silk deposition and construction of the cocoon structure.
6"x6"x6" CUBES

︎︎︎︎︎

Investigation of three-dimensional thread-based structures. Here are some models that present different distribution of density within structures constrained by the boundaries of a cube.
The structures were built by a robotic arm and a CNC machine and consisted of a single silk thread. The toolpath and tools for achieving these results were all part of the research process and can be seen in the figures.
︎
FIBER DENSITY DISTRIBUTION
︎
Top view render of a cube.
︎︎︎︎
︎︎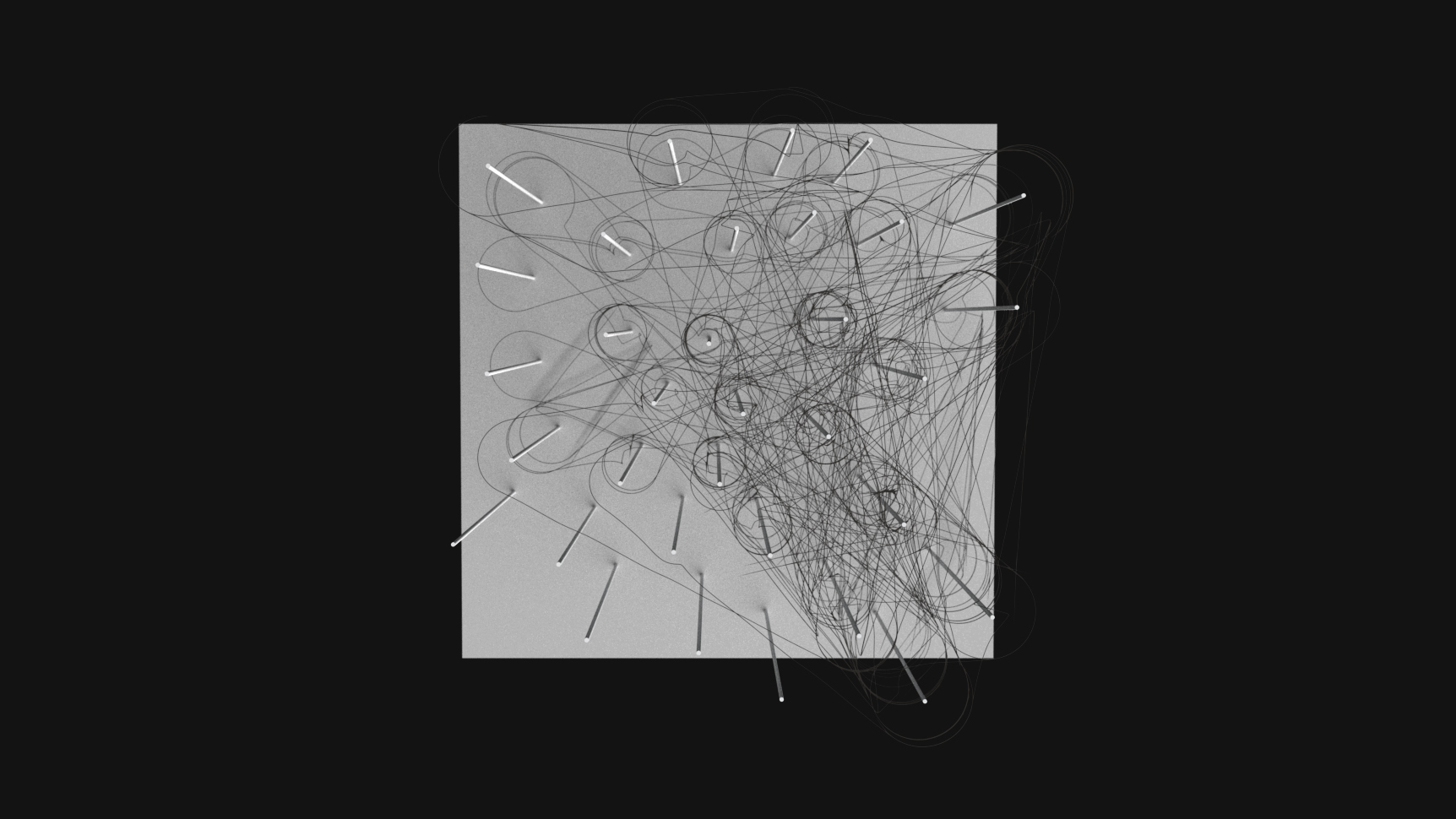 Top view of the toolpath developed for achieving thread deposition. A custom script was created in order to avoid collision between the poles and the end-effector.

︎
1.5mx1.5mx1.5m
Gantry